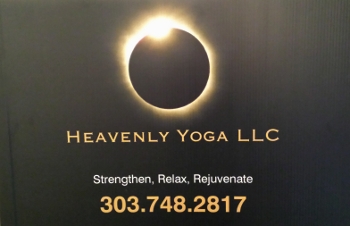 Testimonials
"Practicing yoga with Petra, as much as it is a journey into the intersection of the body, mind and soul, is an exploration of the limits of the English language—her endearing accent being one of her essential charms. All kidding aside though, in a world where yoga classes too often devolve into mere strenuous routines, or conversely, into the off-puttingly Guru-esque, Petra possesses a gentle, heartfelt spirituality, develops a genuine rapport with her students, and tailors the day's physical challenge to each class and student—whether that be wheelchair-bound senior citizens or dedicated outdoor athletes. And while everyone bodily will benefit from Petra's instruction, for me, the less tangible though infinitely more meaningful lessons are what have proved to be the most moving, and are what have kept me coming back. She really is the best." Brian L.
"Heavenly is what describes the feeling after a yoga class with Petra! Her devotion to yoga and her students makes for a wonderful (divine) experience. Petra is a person who fills the world with love. During final meditation she leaves us with one life-changing message. Each time my life becomes too full, I remember: "Do not worry about the past or dream about the future, live just for today!" Thank you, Petra! You are a heavenly person to know!" Dana L.
"Turning a simple yoga class into a tour of physical and spiritual practice, Petra knows how to draw the best aspects of Hatha, Hot, Vinasa, Tai Chi and other practices together, festooned with a cherry of wisdom on top. A student might find themselves flapping like a bird, shooting arrows, or bending into the most delicious shapes; the flows build logically to the peak, and taper gently to denouement. Petra is tuned into her students, assisting when helpful, giving space when needed, and making sure they practice safely and without injury. Her classes are simultaneously physically challenging without putting negative stresses on the body. She has dedicated herself to Yoga in a way that inspires her students to be better." Dennis L.
"I have taken yoga classes from many different instructors in many different studios/gyms/rec centers over the years. I was more than a little surprised to have some of the best classes I have ever had with Petra in CO. She begins the class by making sure everyone, including herself, is acquainted with each other as well as with any new students. She is talented at making the class challenging while accommodating each student's needs with the modifications necessary to be comfortable. I was especially impressed by the fact that I very seldom had to strain my neck or change positions to watch her because she described the proper way to get into and to maintain each asana. She encourages the peacefulness and happiness that a good practice should provide. Thank you, Petra!" Connie M.
"Petra is a super yoga teacher. I started going to her class two years ago and it has helped me immensely with my flexibility and balance. She gives me quite a workout and definitely my moneys worth in time and personal help. I have been to several other yoga classes but none as good as Petras. She is the best." Jean L
"I began learning yoga at a local gym. The one hour hot yoga class seemed difficult at first but with Petra's instructions, patience and help we learned through our practice! I would find myself confused between my left and right side, and she would tap me on the correct shoulder and assist me! The class was full and always made time for individual instructions if needed! I have not encountered another teacher like her! Namaste" Cathy S.
"I am always impressed with Petra, she makes each day unique. I've been going Heavenly Yoga for 3 years now and I look forward how she blends new ideas into her classes." Amy K.
"I have been attending Petra`s yoga class for 10 years. She is a great teacher and person. Petra has been very patient and has helped me improve my rock climbing skills. Her class is the highlight of my day! She is very knowledgeable and encouraging." Russ L.
"Petra is an excellent yoga teacher. She brings yoga wisdom and teaches technique in every class. I love that she encourages a non-competitive environment. I am naturally pretty inflexible and she is able to help with my form and also teaches and inspires the most advanced students too." Judy B.
"Ten years ago I tried a yoga practice for the first time. Petra was the first person to guide me through that practice. Because of her caring, and unique style of instruction, I was transformed and became totally dedicated to yoga! Even though I never had an interest in yoga before I was amazed that I found myself attending at least two classes a week for the following years with Petra and other instructors. Yoga improved and changed my life physically and mentally! I have practiced with many excellent teachers but Petra's warmth and love for people still makes her my favorite. Over the years her inviting, intimate, and fun style keeps us coming back to her practice. Thank you Petra for all you do for people and for making so many feel comfortable and happy!" Tim W.
"Petra goes far beyond what you'd expect from a yoga teacher with skilled workouts and personal attention and even extra group activities if you want. Since going to her class I've felt better than I have in a long time bringing new energy and inner strength to my life. Thanks Petra." Chris L.
"I've been practicing yoga for over six years and Petra is one of my favorite teachers. With awareness, she assists you when needed and I love how she tells you the health benefits of poses. Additionally, her class themes always give me something to think about and help me to grow." Lisa T.
"I have studied yoga with Petra for many years, both in her Morrison studio and at other venues where she teaches larger classes. She is an encouraging, nurturing teacher who also pushes you to excel in your yoga practice. She gives each student individual attention while continuing to lead a dynamic fun class." Susan H.
"Petra is an amazing instructor! She is connected to her students and knows what they need. I appreciate her deep knowledge and how she incorporates meditation into each of her classes." Beth P.
"1. Yoga with Petra makes me feel more refreshed than a massage! Each class is different, but I always feel like I received a complete and thorough workout, stretching and strengthening every part of my body. Petra keeps her classes light and joyful. She's never afraid to laugh at herself or (try to) teach the students new poses. I have had many yoga instructors over the years and Petra is definitely my favorite! 2. After a my hip replacement, Petra's yoga classes have allowed me to regain flexibility and strength. She is able suggest alternatives when I wasn't able to do certain poses. Now, I'm back to doing all the activities I love, including yoga! Thanks Petra!" Char E.
"Petra loves yoga, and so do I! Thanks to Petra's expert instruction and gentle guidance. What a fun way to get healthy!" Randi R.
"This yoga teacher is a real find! I've tried enough to know. Wonderful sessions and really nice person. My hope is that Petra will be available for a very long time. Namaste" Linda S.
"Petra's style of teaching yoga is amazing. Energetic and inspiring instruction. Great verbal cues and hands-on adjustments. She lives life to the fullest and invites you along for the ride. I love how she often offers activities, such as hiking, biking, and painting, preceded or followed with a yoga session. She leads many yoga retreats and her website is very informative. Join her at Heavenly Yoga and get to know this amazing woman for yourself. With class nomenclatures such as "Bliss", "Joy" and "Devine" you are sure to be swept away. I've taken several classes from Petra, including Hot Fusion and they are a real workout from head to toe." Barb B.
"I love my yoga class! It is fun and invigorating!" JoLee M.
"I was reluctant to start a yoga program. I have had many issues with my back including scolioses and was just not sure that yoga was for me...boy was I ever wrong. I have started going to see Petra on a more regualar basis and it has helped me so much with my back pain. The best part is that Petra truly cares about me and my progress, she spends time working with me and is so patient. The other benefits that I have experienced is my concentration is better and my body has that all over great feeling when I'm finished. Classes are fun and most nights their is laughter and good freindship. Thank you Petra, Your Awesome!" Kim P.
"In fifty years of yoga classes I have experienced a variety of teachers and styles, including one who had lost a leg in an accident, and another who could perform a cork-screw one arm stand. More recently Petra has become my primary teacher. Her classes have varied from "Hot" to "Hatha", and are always a fun learning experiences, since Petra takes an interest in all of her students, ensuring a relaxed enjoyable class. Namaste to All." Dan F
"I've been taking classes with Petra for 5 yrs + and continue to love them (and her)! She teaches a variety of yoga styles; I've participated in vinyassa flow, hatha, restorative, and hot yoga classes. I also attended her Panama retreat which was a fantastic experience. Always good energy! I am so happy I discovered Petra in Morrison and have followed her to other locations as well." Becky S.
"Pure delight to rediscover core, flexibility and quietude in Petra's yoga classes. It is a joy and exploration at each session. I enjoy my emerging new form. Thank you!" Marilyn J.
"What I love about practicing yoga with Petra is that I look forward to it, during the day, just as much as anticipate the bliss I will feel after class. Practicing yoga with Petra is a gift. Her physical practice, for me, is both challenging and welcoming - encouraging acceptance of where I am in that moment. This is also matched by the spirit of joy Petra brings to her classes, and regardless of the distractions of my day, I feel I am able to settle in, let go, and enjoy the journey, smiling along the way. I am a fortunate yogini! Thanks Petra!!" Jane M.
"I recently moved to Evergreen and started yoga with Petra. She is so supportive and has such positive energy! She keeps us focused with encouraging words and really gives clear instruction. Her emphasis on using the breath throughout class really helps the flow through the poses. Really enjoy practicing with Petra!" Laurie P.
"If one were seeking a yoga practice that combines a thorough knowledge of the background and posturing of asana's with vigorous instruction tailored to assist you towards a mind/body/spirit connection, one would need to look no further than Heavenly Yoga and Petra!" Patrick E.
"I'm so lucky to have a teacher of Petra's caliber within walking distance. At 72, I'm the one of the oldest student in her Heavenly Yoga Studio, and I've been going to her classes for 4 years now. They made a profound difference in my life, both physically (externally AND internally), and especially with regard to meditation. (I need to work more on my Pranayama, but she emphasizes it so much that I'm much more aware of it.) Besides her classes are FUN and we occasionally have social events before and / or after class. My favorites are 'Yoga & Potluck' and 'Yoga, Potluck & Movie'. These events foster friendships among us, which make the classes more relaxed & enjoyable! So, y'all come on down!" Marsha M.
"I have been practicing yoga with Petra for almost 10 years now...She's the best! I love her calm, soothing voice as she guides us into poses and flows and how she makes each class unique. She is the whole package and cares about nurturing the spirit as well as the body and it has helped my stress level enormously. Previous to practicing yoga with her I was on the verge of having to take high blood pressure meds and now my blood pressure is normal with no meds. My neck and back also thank her!" Anne F.
"Petra is my favorite yoga instructor! She has a wonderful way of mixing fun and challenge in her classes. I always look forward to class and leave feeling stronger and more peaceful. Thank you Petra!" Sonja D.
"I took my first yoga class with Petra and I was hooked! Petra's boutique studio provides a warm, welcoming and intimate atmosphere in which to practice your yoga. Petra has a wonderful and fun personality and we laugh a lot in class. Petra is a hands-on teacher and will readily correct your pose or help you modify if need be. Petra always ends her class with some words of wisdom after a soul-feeding shavasana. I can't recommend Petra and her classes enough!" Terri O.
"We've been going to Petra's yoga classes for four years now and find it to be an essential part of our life's. The classes have helped us physically particularly with core strength and balance. There are also mental and spiritual benefits too. We've been to other yoga classes and felt like we haven't done anything. After Petra's class we always leave feeling relaxed but energized with a sense of mental and spiritual well-being. We are so grateful to Petra." Chris and Jean
---
---
At Heavenly Yoga in Morrison you are entering a very unique Yoga Boutique! Small class sizes will give you individual attention, excellent yoga alignment suggestions and fun and laughter to expand your own yoga horizon! Always encouraging you to attend workshops and retreats to learn more about the 8 limbs of Yoga.
Phone: 303.748.2817
E-Mail: Click to email!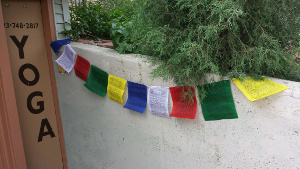 ---
---

---
---