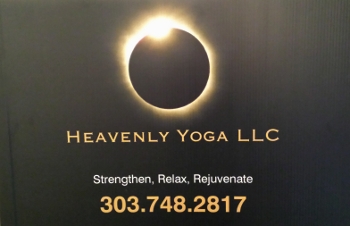 What is Yoga?
Yoga is a deeply personal and experiential inquiry into our own hearts, minds and lives.
Yoga is a 5,000-year-old wisdom tradition. Yoga means union – the union of body, mind, and soul. Yoga helps us to develop sensitivity to our present condition and offers clear methods that work across the entire spectrum of human experience.
These methods include: Breathing (Pranayama), Asanas (Poses) and Meditation!
At Heavenly Yoga in Morrison you are entering a very unique Yoga Boutique! Small class sizes will give you individual attention, excellent yoga alignment suggestions and fun and laughter to expand your own yoga horizon! Always encouraging you to attend workshops and retreats to learn more about the 8 limbs of Yoga.
Phone: 303.748.2817
E-Mail: Click to email!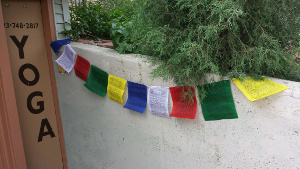 ---
---
In 2015 please remember to add more Tumeric & Black Pepper to your diet. It's cancer preventive and helps with Anti-Inflammatory issues and increases Antioxidants.
---
---
Spring Events!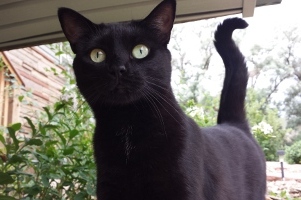 ---
Thursday, April 2nd - Yoga & Movie
Rejuvenate with Joy (easy Hatha Yoga class) @ 5:15pm and bring libations to share. We will watch an uplifting and happy movie that will make you laugh!
---
April 8th to 15th - Jamaica Yoga Retreat
Consider giving this gift to yourself in 2015 and join us for A Reggae Retreat With Yoga and Meditation - 7 Days and 7 Nights of Relaxation and Rejuvenation @ the lush gardens of Negril's Yoga Centre are located across from 7-mile beach. Call: 303.748.2817 for more information.
---
Saturday, April 18th - Hike & Yoga
Come @ 8:30am to Heavenly Yoga and hike the Mt. Falcon loop (1 1/2hours) and do the 10:30am Bliss Yoga Class afterwards. Bring hiking shoes, water, sunscreen, poles & hat.
---
Wednesday, April 29th - Yoga & Uncorked Canvas
Please come at 5pm to Hot Vinyasa (Bliss) @ True Yoga in Evergreen. We will go next door to the Artful Journey School at 6:30pm to paint our canvas - $30 investment - party of 6 required. You can bring your own bottle of wine and appetizers to share while we learn how to paint, drink, eat and got to know your fellow yogis!
---
Saturday, May 2nd - Yoga & Biking
Come @ 10:30am to Bliss! We start our bike ride @ 12:30pm and will stop at Starbucks (REI - Confluence Park) for drink, food and relaxation before riding back. Roundtrip is 40 Miles and all on the bike paths...5+ hours.
---
Thursday, May 21st - Yoga & Mini-Golf
Rejuvenate with Joy (easy Hatha Yoga class) @ 5:15pm and we will drive over to Kipling & 285. At Putter's Pride we will spend the evening balancing a little white ball with a stick. Investment is $10 for 18 holes.
---
Tuesday, June 2nd - Yoga & Yabby Hut
Rejuvenate with Paradise (Heavenly's 26 poses) @ 5:15pm and we will drive over to The Yubby Hut for delicious seafood, clams, shrimp, oysters, crawfish & lobster. The restaurant got 5 star reviews and is a hidden gem. Investment is $20+ (depends how many King Crabs you order...).
---
Thursday June 25th to Sunday June 28 - Steamboat Springs Weekend Yoga Retreat
Join Petra & Lurie for a 'mini' vacation to get away from all the troubles in your life. Enjoy 3 nights & shared accommodation in one of the beautiful rooms at The Inn at Steamboat Springs. We will focus on the breath to bring healing to our body while turning inward. On Friday we plan to explore the famous Strawberry Park Hot Springs. This long yoga weekend gives you the opportunity to bring more balance, positive thoughts, and happiness back into your life. $350 - Early Bird Special until May 15th. Call us today @ 303.748.2817 or e-mail fun@funtasticretreats.com if interested!
---
---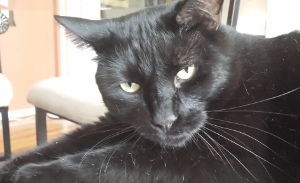 ---
Good Yoga Advice
Niyamas are Observances - practice Tapas / the willingness to do whatever it takes to attain a necessary goal, Niyama (3). The word Tapas comes from the Sanskrit verb 'tap' which means to burn. Tapas is about austerity (meaning renouncing all forms of self-indulgence and practicing frugality), sacrifice and discipline and it's defined as 'heat' or 'fire'. When we describe somebody who is working very hard at something, we say they have the 'fire in the belly'. The fire that is created through yoga practice destroys pollution of one's consciousness and leads to the control of body and senses. In order to affect change on ony level, weather to lose weight, change jobs, achieve splits or attain enlightenment, we must constantly commit to tapas. How often do we really focus 100% on something? By practicing with 'Tapas', we change our intensity level to affect positive change. Where there is a will - there is a way! Life is a GIFT and tapas is stirred by the desire to make the most of it. Love yourself and your life exactly as it IS. Move with more and more presence and consistency. Be vigilant that your thoughts, actions and speech are rooted in love.
---
---
Heavenly Yoga for YOU!
Heavenly Yoga's Slogan
Strengthen, Relax, Rejuvenate!
Heavenly Yoga's Description
Heavenly Yoga classes are designed to create a strong body & healthy mind!
Heavenly Yoga's Mission Statement:
Our mission is to create an intimate and sacred setting for people to grow in their physical and spiritual yoga practice. All levels and abilities are welcome. Heavenly Yoga emphasizes the breath as the foundation to connect body, mind and spirit. We will make you sweat, sculpt, heal and transform yourself.
Heavenly Yoga's Vision Statment:
Heavenly Yoga's vision is to offer yoga's philosophy through classes, events and retreats around the world. We believe the health of a community is dependent on the health of all of its members. The sensitivity we develop on our yoga mats effects everybody around us. Slowly yogi by yogini we can shift the direction the world is taking. This includes the gifts of peace, harmony, laughter, and love. The Buddah said: "To keep your body in good health is a duty - otherwise we shall not be able to keep our minds strong and clear."
---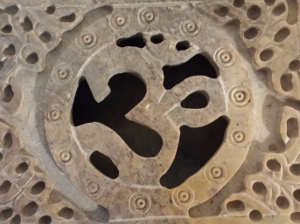 ---
---
Here are some pictures from our Yoga Retreat in November 2014 to Puerto Rico - we had a fantastic group and laughed so much!
---
We had a great time doing Yoga & Uncorked Canvas @ the Artful Journey School in Evergreen, Colorado. December 10th, 2014 - Cheers!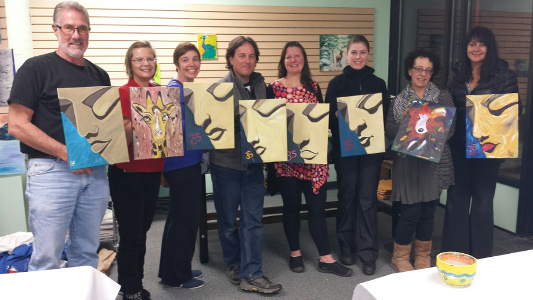 ---
---

---
---