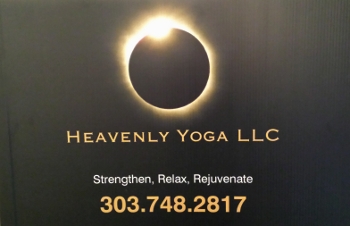 What is Yoga?
Yoga is a deeply personal and experiential inquiry into our own hearts, minds and lives.
Yoga helps us to develop sensitivity to our present condition and offers clear methods that work across the entire spectrum of human experience.
These methods include: Breathing (Pranayama), Asanas (Poses) and Meditation!
At Heavenly Yoga in Morrison you are entering a very unique Yoga Boutique! Small class sizes will give you individual attention, excellent yoga alignment suggestions and fun and laughter to expand your own yoga horizon! Always encouraging you to attend workshops and retreats to learn more about the 8 limbs of Yoga.
Phone: 303.748.2817
E-Mail: Click to email!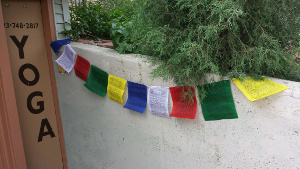 ---
---
Our Yoga Retreat to Puerto Rico in November is around the corner. If you are thinking about it - now is the time to sign up. We have only 2 Queen rooms left. This will be a very relaxing and rejuvenating trip and we will stay @ Villa Orleans in Rincon, PR. For any questions or concerns call Petra @ 303.748.2817 or email.
---
October is Breast Cancer Awareness Month, which is an annual campaign to increase awareness of the disease. While most people are aware of breast cancer, many forget to take the steps to have a plan to detect the disease in its early stages and encourage others to do the same. We all know somebody who had/has breast cancer - to support those healing efforts, please wear Pink in your yoga classes this months.
---
---
Fall Events!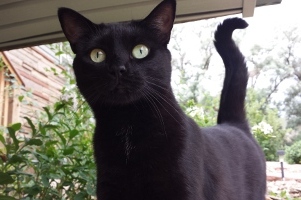 ---
Thursday, October 9th - Yoga & Bowling
Come at
5:15pm
to Heavenly Yoga's
Joy
class and afterwards we have reservations at 7:30pm with the
Lucky Strike Lanes
@ Belmar. You can eat there. It will be fun.
---
Thursday, October 23rd - Yoga & Potluck
Come at
5:15pm
to Heavenly Yoga's
Joy
class and afterwards we will sit together with food & libations to share. It's always fun - and a good time to think about all the Halloween costumes to wear...
---
Friday, October 31st - Halloween Party / Wine Tasting @ Heavenly Yoga!
Starting time is 7pm. Bring your own wine glass, a bottle of Wine from Sonoma County, or any other libations you prefer and most important your most wonderful Halloween costume (it's mandatory!) and an appetizer - please don't forget! We will have a Costume Contest with prizes to win.
Location:
Heavenly Yoga
303.748.2817
P.S. Please drink and drive responsibly. By attending, you agree to hold harmless and release all host / venues from any liability. Please behave in a responsible/appropriate manner while attending this event. It is encouraged to be more responsible with the packaging you may choose for everything including appetizers. Let's try and make this a zero waste event!
---
---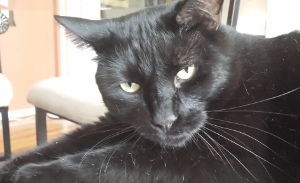 ---
Good Yoga Advice
The five niyamas are constructive tools for cultivating happiness and self-confidence. Niyamas help us to maintain a positive environment in which to grow, and gives us the self-discipline and inner-strength necessary to progress along the path of yoga. They are also referred to as Observances. Niyama one is Saucha which means self purification. Saucha refers to cleanliness and purity. During Yoga practice we purify our bodies with the poses (asanas), which tone the entire body and remove toxins and impurities. Breathing exercises (pranayama) cleanse the lungs and oxygenate our blood while purifying the nerves. Saucha is not only a foundation for physical health, is is also a way to cleanse the mind of negative emotions and thoughts. If the mind is full of mental garbage it must also come clean. Don't let dirty dishes, laundry, uread mail or garbage pile up. Bath once a day, and move your bowls once a day. If the system is slow, toxins stay trapped in your body, keeping anger, tension and slothfulness locked within the tissues. From a perspective of Aryurveda (sister science of yoga), the accumuation of internal waste is the primary cause of disease. With yoga in your life - you will be able to release waste (emotional/physical) and replace it with energy and light.
---
---
Heavenly Yoga for YOU!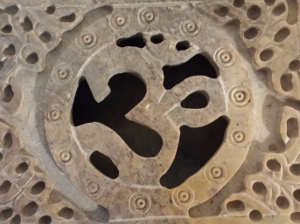 You will depart from tightness and arrive in a state of bliss! Strengthen, Relax, Rejuvenate - a great way to create a strong body & healthy mind! Heavenly Yoga classes are designed to make you feel heavenly!
If you are interested in yoga for spiritual benefits or for health and fitness, Heavenly Yoga can provide both. Synchronous breathing with strong, flowing movement combines for a hot, high energy workout.
Different from other style, Heavenly Yoga is based on a choreographed sequence of poses (asanas). These asanas flow into one another, creating a moving dance.
Joints unwind in the process, muscles are released, energy is moved. Throughout the practice, a person builds strength, flexibility, and mental focus with the final result being a release of tension.
Heavenly Yoga is a way to help attain equilibrium of body, mind, and spirit. Through the regular practice of Heavenly Yoga, this balance is accessible anytime, anywhere for anyone!
Yoga literally means union of mind and body. It's the only exercise where you constantly improve, even if you are 90 years old. Heavenly Yoga keeps you young and healthy.
The flow and style of Heavenly Yoga creates an environment where all levels and abilities can practice and succeed individually. Heavenly Yoga emphasizes the breath as the foundation to connect the mind and the body.
Expect to sweat and experience profound changes in your body as well as a quieter, more peaceful state of mind. Sculpt, heal and transform your body with Heavenly Yoga!