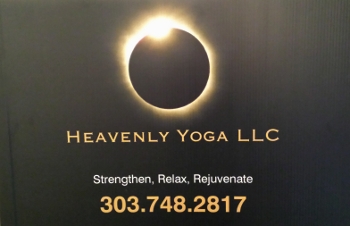 What is Yoga?
Yoga is a deeply personal and experiential inquiry into our own hearts, minds and lives.
Yoga is a 5,000-year-old wisdom tradition. Yoga means union – the union of body, mind, and soul. Yoga helps us to develop sensitivity to our present condition and offers clear methods that work across the entire spectrum of human experience.
These methods include: Breathing (Pranayama), Asanas (Poses) and Meditation!
At Heavenly Yoga in Morrison you are entering a very unique Yoga Boutique! Small class sizes will give you individual attention, excellent yoga alignment suggestions and fun and laughter to expand your own yoga horizon! Always encouraging you to attend workshops and retreats to learn more about the 8 limbs of Yoga.
Phone: 303.748.2817
E-Mail: Click to email!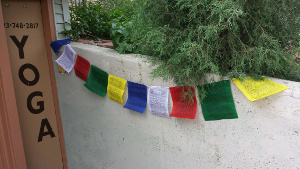 ---
---
In 2015 please remember to add more Tumeric & Black Pepper to your diet. It's cancer preventive and helps with Anti-Inflammatory issues and increases Antioxidants.
---
---
"You Better Belize it". Due to a great response to our Belize special, we were able to fill 5 rooms in a week. Then we added one more room and filled it also by the 4th of July. Thatch Caye only has 10 rooms total, we have 6 of them, and there are only 2 rooms available (as the other 2 were already booked). We have the opportunity now to offer the same special of $1750 per person double occupancy ($100 off of regular price of $1850) for the last one or two rooms. We cannot reserve these rooms without a $1000 non-refundable deposit to the resort. So if you have been thinking about signing up for our exotic all-inclusive retreat at this 5 star private island resort, this is your chance. Check it out: Scuba, Snorkel & Yoga Adventure from October 17th to 23rd.
If you don't have a roommate, please let us know. Maybe we will be able to find one for you. We will offer this special for two more weeks or until the resort sells out on rooms, which can happen at any time. Please contact us at fun@funtasticretreats.com or petra@funtasticretreats.com or you may call 720-732-0210 for more information.
---
---
Summer Events!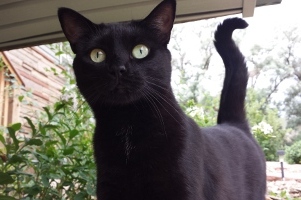 ---
Thursday, July 30th - Hike, Yoga & Potluck
We will leave at 3:15pm to hike the Mount Falcon loop (1 1/2hour), afterwards rejuvenate with Joy (easy Hatha Yoga class) @ 5:15pm and bring some potluck dish, wine, beer, soda, drinks to share. We will sit after class (hopefully outside on the deck, depending on the weather) to sip, talk & enjoy each others company @ Heavenly Yoga.
---
FUNtastic's Yoga Retreats:
Belize - Snorkel, Scuba & Yoga Adventure - October 17th to 25th 2015
If you like diving & snorkeling adventures - this trip is for YOU! We will stay at Thatch Caye, which is a diving resort and sleep in Over the Water Bungalows. Three Meals a day and ALL domestic alcoholic and non-alcoholic drinks are included. Paddle board & kayaking is included, as well as 1 day boat snorkel trip and 20% off scuba diving. We can offer you this amazing adventure for $1750 - for only 2 more weeks...
---
Guatemala 'Journey Through the Chakras' - April 21st to April 30th 2016
This will be an amazing trip to Guatemala. With a special 2 night stop (included) to Antigua (it is a World Heritage site and was the colonial Spanish capital of Central America) & Tikal Ruins (optional - these Mayan ruins are recognized as one of the archeological wonders of the Americas). Villy Sumaya is located at Lake Atitlan - right on the equator, but @ 5000 feet elevation, surrounded by 3 volcanoes and only accessible by boat.
---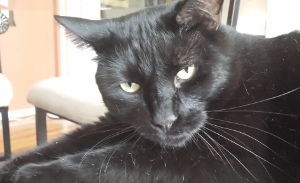 ---
Good Yoga Advice & Philosophy
Samadhi is a spiritual state of consciousness. When a Yogi has awakened the Shakti (female) Kundalini Energy at the base of the spine, than Prana moves through the Sushumna (main nadi) and up through all Chakras to reach the Sahasrara Chakra at the top of the head. Kundalini awakening is said to result in deep meditation, enlightenment and bliss. Many systems of yoga focus on the awakening of Kundalini through meditation, pranayama breathing, the practice of asana and chanting of mantras. BKS Iyengar said: "Samadhi is an experience where the existence of 'I' disappears. Explanation can only come through the presence of 'I', so Samadhi cannot be explained." "We see that our individual soul is part of the universal soul." "Samadhi can only be experience by the heart." Samadhi is the last or ultimate stage of meditation, when the person is out of physical consciousness. In Samadhi the mind and soul are in equal balance. It is meditative absorption, attained by the practice of Dharana (Concentration). In Samadhi the mind becomes still, one-pointed or concentrated while individual awareness remains present.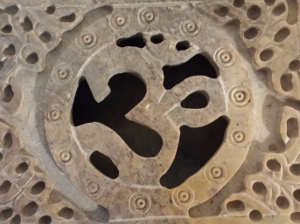 ---
---
Heavenly Yoga for YOU!
Heavenly Yoga's Slogan
Strengthen, Relax, Rejuvenate! "Why Not?"
Heavenly Yoga's Description
Heavenly Yoga classes are designed to create a strong body & healthy mind!
Heavenly Yoga's Mission Statement:
Our mission is to create an intimate and sacred setting for people to grow in their physical and spiritual yoga practice. All levels and abilities are welcome. Heavenly Yoga emphasizes the breath as the foundation to connect body, mind and spirit. We will make you sweat, sculpt, heal and transform yourself.
Heavenly Yoga's Vision Statment:
Heavenly Yoga's vision is to offer yoga's philosophy through classes, events and retreats around the world. We believe the health of a community is dependent on the health of all of its members. The sensitivity we develop on our yoga mats effects everybody around us. Slowly yogi by yogini we can shift the direction the world is taking. This includes the gifts of peace, harmony, laughter, and love. The Buddah said: "To keep your body in good health is a duty - otherwise we shall not be able to keep our minds strong and clear."
Phone: 303.748.2817
E-Mail: petralikesyoga@gmail.com
Testionimals: Please send to petralikesyoga@gmail.com I will be forever grateful for your review.
Schedule: Heavenly Yoga's Schedule
Yoga Website: Heavenly Yoga "Namaste - the spirit in me, greets the spirit in you and we are all ONE!"
Retreat Website: FUNtasticretreats "In the end we only regret the chances that we didn't take!"
---
2015 Spotlight in the Mantra Magazine Yeah!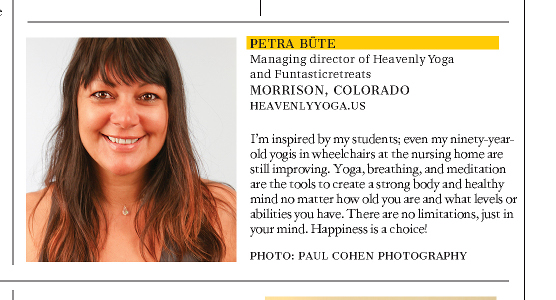 ---
---

---
---