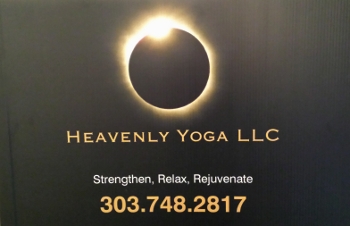 What is Yoga?
Yoga is a deeply personal and experiential inquiry into our own hearts, minds and lives.
Yoga is a 5,000-year-old wisdom tradition. Yoga means union – the union of body, mind, and soul. Yoga helps us to develop sensitivity to our present condition and offers clear methods that work across the entire spectrum of human experience.
These methods include: Breathing (Pranayama), Asanas (Poses) and Meditation!
At Heavenly Yoga in Morrison you are entering a very unique Yoga Boutique! Small class sizes will give you individual attention, excellent yoga alignment suggestions and fun and laughter to expand your own yoga horizon! Always encouraging you to attend workshops and retreats to learn more about the 8 limbs of Yoga.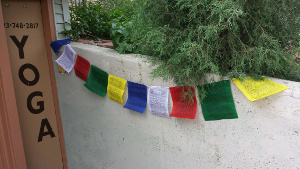 Phone: 303.748.2817
E-Mail: Click to email!
---
---
If you are interested in learning about the Chakras but couldn't go on our Guatemala 'Journey Through the Chakra Yoga Retreat', please join us for a special one day retreat on Sunday, June 26. This event will focus on each Chakra with useful information and a few asanas which energize each Chakra center.
The retreat will be held in Lakewood, Colorado. Enjoy the day with beautiful views of Denver in a peaceful setting. We can accommodate only 8 persons maximum. The day begins at 10 a.m. sharp and ends at 5 p.m with lunch included. The cost is $110 per person. We accept cash and checks payable to FUNtasticretreats LLC. We can accept credit cards with a 3% charge through paypal. Please inquire how to pay this way. To reserve your spot please pay a $50 deposit. The balance is due by June 24th 2016.
Call us or e-mail us today to reserve your spot for this special day! Petra @ 303.748.2817 or Lurie @ 720.732.0210 or e-mail fun@funtasticretreats.com
---
---
Heavenly Yoga's Spring Events!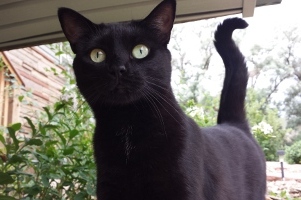 <
Saturday, June 11th - Yoga & Biking
Join us @ 10:30am to experience Bliss /Vinyasa Flow Yoga class. Bring your road bike, we start @ 12:30pm to paddle the Chatfield loop (35 Miles round-trip), around 3+ hours and we will sit afterwards together on the deck with a cold drink.
---
Tuesday, June 28th - Yoga & Jokes
Please join us @ 5:15pm to experience Paradise (26 poses) and afterwards we will get together and tell Jokes. So bring your 5 favorite Jokes and libations to share.
---
Thursday, June 30th- Yoga & Meditation
Please join us @ 5:15pm to experience Joy (easy Hatha Yoga class) and afterwards we will sit together on yoga bolsters and meditate & still our monkey mind for 30 minutes.
---
---
FUNtasticretreats Yoga Trips Around the World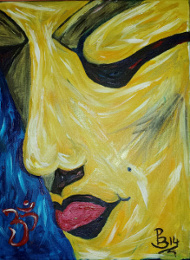 Iceland Yoga & Adventure Trip - October 12th to 23rd 2016
As of right now our Iceland Yoga retreat in October is Sold Out. However, if you are still interested, we will add you to our wait list.
---
'Journey Through The Chakras' 1 Day Retreat - Sunday, June 26th 2016
Please join us for a One Day Chakra Retreat in Lakewood, Colorado in a beautiful setting. The seven major chakras are located throughout your body, from the base of your spine to the crown of your head. Each chakra has its own vibrational frequency, and a specific chakra colorassociated with them. For our well being, we want those 7 Chakras balanced. In this one day retreat, you will learn which of your Chakras are lacking, are over-acting or closed up and how to open them. By understanding your body's energry center, create more confidence, creativity, and joy in your life. Call us or e-mail us today to reserve your spot for this special day! Petra @ 303.748.2817 or Lurie @ 720.732.0210 or e-mail fun@funtasticretreats.com
---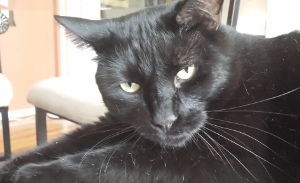 ---
Good Yoga Advice & Philosophy
The five niyamas are constructive tools for cultivating happiness and self-confidence. Niyamas help us to maintain a positive environment in which to grow, and gives us the self-discipline and inner-strength necessary to progress along the path of yoga. They are also referred to as Observances. Niyama one is Saucha which means self purification. Saucha refers to cleanliness and purity. During Yoga practice we purify our bodies with the poses (asanas), which tone the entire body and remove toxins and impurities. Breathing exercises (pranayama) cleanse the lungs and oxygenate our blood while purifying the nerves. Saucha is not only a foundation for physical health, is is also a way to cleanse the mind of negative emotions and thoughts. If the mind is full of mental garbage it must also come clean. Don't let dirty dishes, laundry, uread mail or garbage pile up. Bath once a day, and move your bowls once a day. If the system is slow, toxins stay trapped in your body, keeping anger, tension and slothfulness locked within the tissues. From a perspective of Aryurveda (sister science of yoga), the accumuation of internal waste is the primary cause of disease. With yoga in your life - you will be able to release waste (emotional/physical) and replace it with energy and light.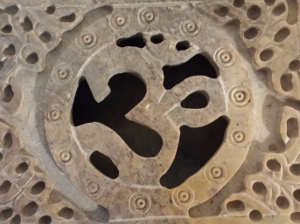 ---
---
Heavenly Yoga for YOU!
Heavenly Yoga's Slogan
Strengthen, Relax, Rejuvenate! "Why Not?"
Heavenly Yoga's Description
Heavenly Yoga classes are designed to create a strong body & healthy mind!
Heavenly Yoga's Mission Statement:
Our mission is to create an intimate and sacred setting for people to grow in their physical and spiritual yoga practice. All levels and abilities are welcome. Heavenly Yoga emphasizes the breath as the foundation to connect body, mind and spirit. We will make you sweat, sculpt, heal and transform yourself.
Heavenly Yoga's Vision Statment:
Heavenly Yoga's vision is to offer yoga's philosophy through classes, events and retreats around the world. We believe the health of a community is dependent on the health of all of its members. The sensitivity we develop on our yoga mats effects everybody around us. Slowly yogi by yogini we can shift the direction the world is taking. This includes the gifts of peace, harmony, laughter, and love. The Buddah said: "To keep your body in good health is a duty - otherwise we shall not be able to keep our minds strong and clear."
Phone: 303.748.2817
E-Mail: petralikesyoga@gmail.com
Testimonials: Please send to petralikesyoga@gmail.com I will be forever grateful for your review.
Schedule: Heavenly Yoga's Schedule
Yoga Website: Heavenly Yoga "Namaste - the spirit in me, greets the spirit in you and we are all ONE!"
Retreat Website: FUNtasticretreats "In the end we only regret the chances that we didn't take!"
---
2015 Spotlight in the Mantra Magazine Yeah!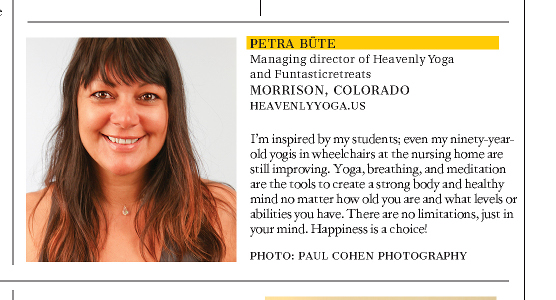 ---
---

---
---