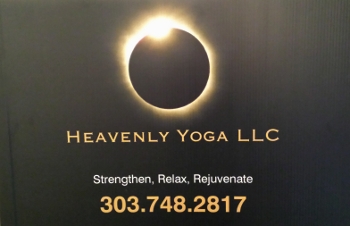 What is Yoga?
Yoga is a deeply personal and experiential inquiry into our own hearts, minds and lives.
Yoga is a 5,000-year-old wisdom tradition. Yoga means union – the union of body, mind, and soul. Yoga helps us to develop sensitivity to our present condition and offers clear methods that work across the entire spectrum of human experience.
These methods include: Breathing (Pranayama), Asanas (Poses) and Meditation!
At Heavenly Yoga in Morrison you are entering a very unique Yoga Boutique! Small class sizes will give you individual attention, excellent yoga alignment suggestions and fun and laughter to expand your own yoga horizon! Always encouraging you to attend workshops and retreats to learn more about the 8 limbs of Yoga.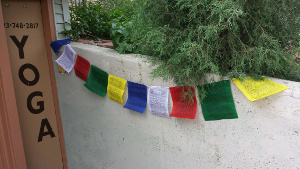 Phone: 303.748.2817
E-Mail: Click to email!
On Saturdays after the Bliss Yoga class we will hike up Mount Falcon - a 3 Mile round-trip. Bring your hiking boots, ice cleats, hiking poles, water and join the FUN!
Below are the days in the foreseeable future Heavenly Yoga has no classes:
17th to 19th of February - President's Day.
---
---
Book your Qigong Healing Session today, to start off your year pain-free! Reserve your special for $40 (usually $60). What is Qigong Healing you ask? Qigong is mainly known as meditative slow movements to balance and cultivate the Qi. This is only one part of Qigong. During a Qigong Healing session you are laying on a massage table while Sabin will assist your body to realign bio-energetic (Qi) imbalances and to remove blockages through different on and off body techniques. Qigong Healing works well for stress relief, chronic pain, headaches, lowers blood pressure, soothes the central nervous system and helps anxiety, depression and much more. One session is about 50-60 minutes. Sabin is offering a mobile service and will come to you with her massage table - call or text Sabin @ 72O-3O9-I764, Sabin's email: sabin@sabinaell.com to make an appointment!
---
---
Heavenly Yoga's Winter Events!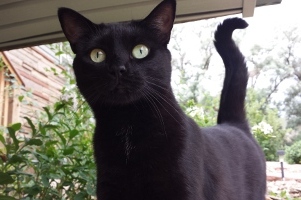 ---
Start the year right! With a private Yoga Class for yourself or as a gift for your loved ones!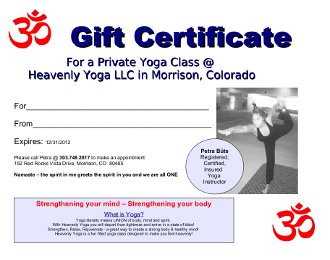 Private lessons - $55 / hour ($5 per additonal student)
---
---
---
Sunday, February 11th - The Problem of a Separate Self
1 Day Meditation Seminar. Perhaps the most difficult teachings of the Buddha for us to understand, let alone experience, are the teachings on not-self. During this day long vipassana retreat we will examine what the Buddha said and how these teaching apply to our practice of meditation. 1 Day Meditation Seminar in Boulder, Colorado and only $10/per person.
---
Tuesday, 13th of February & Thursday, 15th of February - LOVE
At 5:15pm on Tuesday we will rejuvenate with Paradise and on Thursday with Joy. We will celebrate Valintine's Day and spread the LOVE - the core of yoga practice. Bring your smiles, hugs and open mind!
---
Tuesday, 20th of February - Yoga & Farkle
At 5:15pm we will rejuvenate with Paradise. Afterwards bring a dish & libations to share, as we sit together and play a dice game called Farkle.
---
Tuesday, February 27th - Yoga & Meditation
At 5:15pm we will rejuvenate with Paradise and afterwards we will sit together on yoga bolsters and meditate & still our monkey mind for 30 minutes.
---
Thursday, March 1st - Yoga & Movie Night
At 5:15pm we will rejuvenate with Joy. Afterwards bring a dish & libations to share, as we sit together and watch around 7:30pm a movie On Yoga - the Architecture of Peace. It follows photographer Michael O'Neill as he talks to the great Yoga masters in India, Tibet and New York.
---
Thursday, March 29th - Yin Yoga Class
On Thursday we will do @ 5:15pm Peace (Yin Yoga / Restorative). Yin Yoga is also known as passive yoga practice. It involves variations of seated and supine poses typically held for 3 to 5 minutes, accessing deeper layers of fascia, mainly done on the floor. The poses are supported by yoga bolsters, blocks and blankets. The time spent in these postures is much like time spent in meditation. Yin Yoga will help regulate the flow of energy in the body. An amazing peaceful yoga practice, very restorative and for all ages.
---
---
May 20th to 27th 2018 - Yoga Retreat to Belize
We are now offering an "UnBelizeable" retreat at a private island resort in Belize. There are only 5 cabanas available for a maximum of 10 people. These are beautiful beachfront cabanas with many amenities. We have rented the island resort for an entire week (7 nights). Three meals a day are included. This is a retreat that focuses on relaxation with yoga classes offered most days. There are many optional land and sea tours including scuba diving, snorkeling, and fishing. Please check out our Belize 2018 Yoga Retreat.
---
---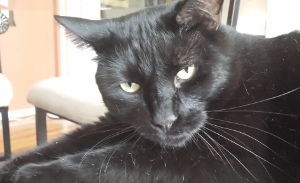 ---
---
Good Yoga Advice & Philosophy
Practice Asanas (Limb 3) - or Yoga Postures , which is a body position originally identified as a mastery of sitting still. In the context of Yoga practice, asana refers to two things: the place where a practitioner sits and the manner (posture) in which he/she sits. In the Yoga sutras, Patanjali suggests that asana is "to be seated in a position that is firm, but relaxed" for extended periods. Asana can also be defined as a physical Yoga posture or position that is designed to help master the body and enhance the body's functions. Yoga poses are, in essence, Yoga exercises creating strength and endurance, improving circulation and energy flow, cleansing organs and other systems, and expanding muscles and joints. Asana is a term for restoring and maintaining a practitioner's well-being and improving the body's flexibility and vitality, with the goal of cultivating the ability to remain in a seated meditation for extended periods.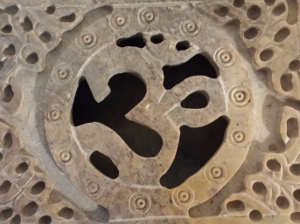 ---
---
Heavenly Yoga for YOU!
Heavenly Yoga's Slogan
Strengthen, Relax, Rejuvenate! "Why Not?"
Heavenly Yoga's Description
Heavenly Yoga classes are designed to create a strong body & healthy mind!
Heavenly Yoga's Mission Statement:
Our mission is to create an intimate and sacred setting for people to grow in their physical and spiritual yoga practice. All levels and abilities are welcome. Heavenly Yoga emphasizes the breath as the foundation to connect body, mind and spirit. We will make you sweat, sculpt, heal and transform yourself.
Heavenly Yoga's Vision Statment:
Heavenly Yoga's vision is to offer yoga's philosophy through classes, events and retreats around the world. We believe the health of a community is dependent on the health of all of its members. The sensitivity we develop on our yoga mats effects everybody around us. Slowly yogi by yogini we can shift the direction the world is taking. This includes the gifts of peace, harmony, laughter, and love. The Buddah said: "To keep your body in good health is a duty - otherwise we shall not be able to keep our minds strong and clear."
Phone: 303.748.2817
E-Mail: petralikesyoga@gmail.com
Testimonials: Please send to petralikesyoga@gmail.com I will be forever grateful for your review.
Schedule: Heavenly Yoga's Schedule
Yoga Website: Heavenly Yoga "Namaste - the spirit in me, greets the spirit in you and we are all ONE!"
Retreat Website: FUNtasticretreats "In the end we only regret the chances that we didn't take!"
---
2015 Spotlight in the Mantra Magazine Yeah!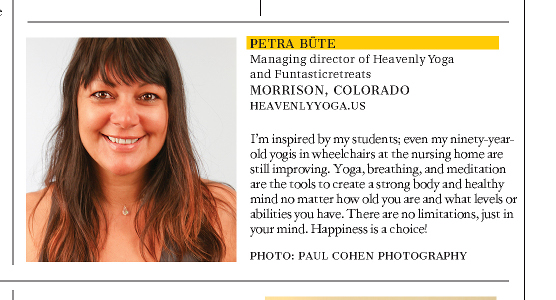 ---
---

---
---