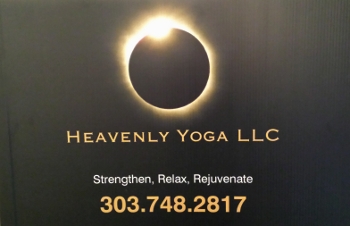 What is Yoga?
Yoga is a deeply personal and experiential inquiry into our own hearts, minds and lives.
Yoga is a 5,000-year-old wisdom tradition. Yoga means union – the union of body, mind, and soul. Yoga helps us to develop sensitivity to our present condition and offers clear methods that work across the entire spectrum of human experience.
These methods include: Breathing (Pranayama), Asanas (Poses) and Meditation!
At Heavenly Yoga in Morrison you are entering a very unique Yoga Boutique! Small class sizes will give you individual attention, excellent yoga alignment suggestions and fun and laughter to expand your own yoga horizon! Always encouraging you to attend workshops and retreats to learn more about the 8 limbs of Yoga.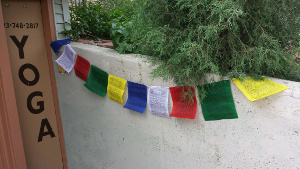 Phone: 303.748.2817
E-Mail: Click to email!
---
---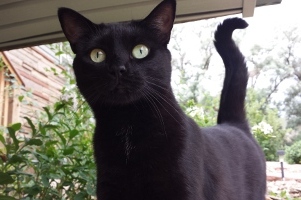 ---
Here is a story about a man that loses 300 pounds through yoga and hard work! https://www.youtube.com/watch?v=tvtTPUHKYuM
---
Thursday, September 28th - Yoga & New Yoga Entracne 'Grand Opening'
At 5:15pm we will rejuvenate with Joy (easy Hatha Yoga class). We will celebrate the new entrance into the yoga studio! Bring your delightful story to share, as we provide food & libations.
---
Tuesday, October 3rd - Yoga & Meditation
Join us @ 5:15pm to experience Paradise and afterwards we will sit together on yoga bolsters and meditate & still our monkey mind for 30 minutes, at least we will try ~
---
Tuesday, October 17th- Yoga & Movie Night
At 5:15pm we will rejuvenate with Paradise. Afterwards bring a dish & libations to share, as we sit together and watch Y Yoga Movie. This documentary is an invitation to a better life. This is accomplished through an exploration of why people practice yoga and how it changes them.
---
Saturday, October 21st - Hiking & Yoga
Hike with us @ 8:30am - 3 Miles the Mt. Falcon loop...wich takes 1.5 hours, enough time to relax before the @ 10:30am Bliss /Vinyasa Flow Yoga class. For the hike, bring your hiking shoes, poles and water.
---
Friday, October 27th - Halloween Party!
The Wine Tasting / Halloween Party in Morrison is legendary. We usually have 100 people dressing in the most amazing costumes with many yogis and yoginis in attendance. Starting time is 7pm. Bring your own wine glass, a bottle of Wine from California ($10+), or any other libations you prefer and an appetizer. But most and forall, please dress up in your most wonderful Halloween costume (it's mandatory!) @ Heavenly Yoga.
---
Thursday, November 23rd - Annual Turkey Trot Hike
We will hike Mt. Falcon at 10:30 am sharp - while the Turkey is in the oven. This is a 6 mile hike with 1000 feet elevation gain, which will take around 3 hours +. So come prepared, with good hiking shoes, water, hiking poles and extra cloth. Meet @ @ Heavenly Yoga in Morrison, so you are ready for all the turkey! Join us!
---
---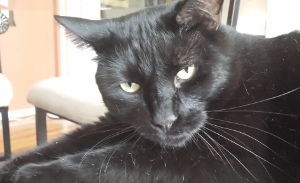 ---
---
Good Yoga Advice & Philosophy
Practice Tonglen. With each in-breath, we take in others' pain. With each out-breath, we send them relief. Breathe in feelings of heat, darkness, and heaviness. Breathe out feelings of coolness, brightness, and light, a sense of freshness. Breathe in completely, taking in negative energy through all the pores of your body. When you breathe out, radiate positive energy completely, through all the pores of your body. If you are doing tonglen for someone you love, extend it out to all those who are in the same situation. Make it bigger than just that one person. You can do tonglen for people you consider to be your enemies, those who hurt you or hurt others. Do tonglen for them, thinking of them as having the same confusion and stuckness as your friend or yourself. Breathe in their pain and send them relief. Tonglen can extend infinitely. As you do the practice, your compassion naturally expands over time, and so does your realization that things are not as solid as you thought, which is a glimpse of emptiness. As you do this practice, gradually at your own pace, you will be surprised to find yourself more and more able to be there for others, even in what used to seem like impossible situations.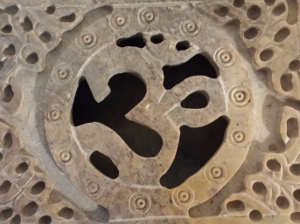 ---
---
Heavenly Yoga for YOU!
Heavenly Yoga's Slogan
Strengthen, Relax, Rejuvenate! "Why Not?"
Heavenly Yoga's Description
Heavenly Yoga classes are designed to create a strong body & healthy mind!
Heavenly Yoga's Mission Statement:
Our mission is to create an intimate and sacred setting for people to grow in their physical and spiritual yoga practice. All levels and abilities are welcome. Heavenly Yoga emphasizes the breath as the foundation to connect body, mind and spirit. We will make you sweat, sculpt, heal and transform yourself.
Heavenly Yoga's Vision Statment:
Heavenly Yoga's vision is to offer yoga's philosophy through classes, events and retreats around the world. We believe the health of a community is dependent on the health of all of its members. The sensitivity we develop on our yoga mats effects everybody around us. Slowly yogi by yogini we can shift the direction the world is taking. This includes the gifts of peace, harmony, laughter, and love. The Buddah said: "To keep your body in good health is a duty - otherwise we shall not be able to keep our minds strong and clear."
Phone: 303.748.2817
E-Mail: petralikesyoga@gmail.com
Testimonials: Please send to petralikesyoga@gmail.com I will be forever grateful for your review.
Schedule: Heavenly Yoga's Schedule
Yoga Website: Heavenly Yoga "Namaste - the spirit in me, greets the spirit in you and we are all ONE!"
Retreat Website: FUNtasticretreats "In the end we only regret the chances that we didn't take!"
---
2015 Spotlight in the Mantra Magazine Yeah!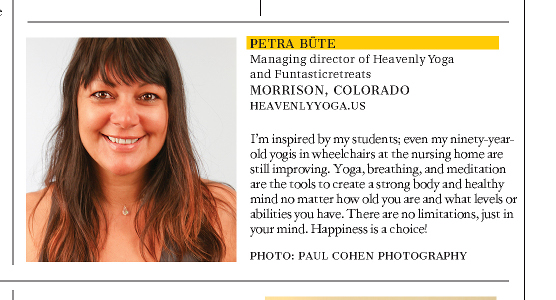 ---
---

---
---