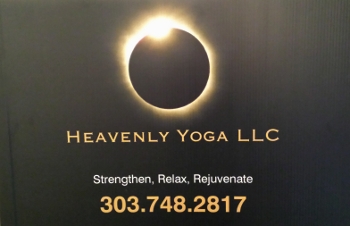 What is Yoga?
Yoga is a deeply personal and experiential inquiry into our own hearts, minds and lives.
Yoga helps us to develop sensitivity to our present condition and offers clear methods that work across the entire spectrum of human experience.
These methods include: Breathing (Pranayama), Asanas (Poses) and Meditation!
At Heavenly Yoga in Morrison you are entering a very unique Yoga Boutique! Small class sizes will give you individual attention, excellent yoga alignment suggestions and fun and laughter to expand your own yoga horizon! Always encouraging you to attend workshops and retreats to learn more about the 8 limbs of Yoga.
Phone: 303.748.2817
E-Mail: Click to email!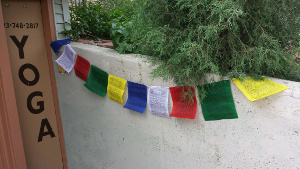 ---
---
Here are some pictures from our Yoga Retreat in November 2014 to Puerto Rico - we had a fantastic group and laughed so much!
---
---
Holiday Events!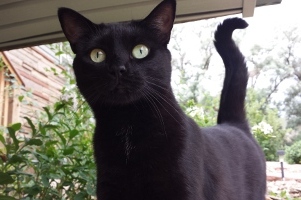 ---
Thursday, November 27th - Annual Turkey Day Hike
We will hike Mt. Falcon at 11am sharp starting from Heavenly Yoga in Morrison. This is a 6 mile hike with 1000 feet elevation gain, which will take around 3 hours +. So come prepared, with good hiking shoes, water and hiking poles to join us. Gobble Gobble :-)
---
Thursday, December 4th - Yoga & Free Ski Waxing
Come @ 5:15pm to Heavenly Yoga's Joy class to get into your best ski condition EVER and around 7pm we will drive over to Colorado's oldest dive bar called Columbine Cafe in Golden. Here you can get your ski waxed for free. So don't forget to bring them with you. The only thing you should do, is buy a drink at the bar - Cheers!
---
Wednesday, December 10th - Yoga & Uncorked Canvas
Please come at 5pm to Hot Fusion @ True Yoga in Evergreen. We will go next door to the Artful Journey School at 6:30pm to paint our canvas - which is the perfect Xmas gift for your loved ones - a painting done by YOU! $30 investment - party of 6 required. You can bring your own bottle of wine and appetizers to share while we learn how to paint, eat, drink and be merry - getting into the Holiday spirit!
---
Saturday, December 13th - Free Community Yoga Class
Enjoy a FREE yoga class as a Holiday gift from Heavenly Yoga to you! Saturday @ 10:30am – come to strengthen, relax and rejuvenate!
---
Tuesday, December 23rd - Yoga & Gluehwein
Please come at 5:15pm to Paradise - those 26 poses will make you feel heavenly! Afterwards bring a dish to share while there is a hot beverage of Gluehwein waiting for you - a German Christmas traditon...heck, we might even sing some Xmas songs.
---
---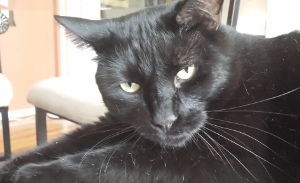 ---
Good Yoga Advice
Niyama 4 is Svadhyaya, which means Study of Self. This practise refers to understanding of the self through sacred texts and to the skill of self-observation, which leads to yoga or unification. One method is to find writings, talks, groups or even movies that inspire us, where we feel the presence of the inner spirit. Svadhyaya help us observe moment to moment changes in our body and mind. How are you feeling in your body today? Is your mind present? What subject matter draws your mind in and what subject matter draws your mind away? This is a way for you to look within and connect to your own inner truth. Go inside when you practise your poses, pause, listen and learn. Challenge yourself to stay mindful. Become the observer, because every movement can be an asana, every breath pranayama and every thought meditation.
---
---
Heavenly Yoga for YOU!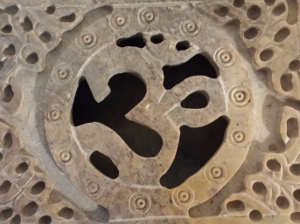 You will depart from tightness and arrive in a state of bliss! Strengthen, Relax, Rejuvenate - a great way to create a strong body & healthy mind! Heavenly Yoga classes are designed to make you feel heavenly!
If you are interested in yoga for spiritual benefits or for health and fitness, Heavenly Yoga can provide both. Synchronous breathing with strong, flowing movement combines for a hot, high energy workout.
Different from other style, Heavenly Yoga is based on a choreographed sequence of poses (asanas). These asanas flow into one another, creating a moving dance.
Joints unwind in the process, muscles are released, energy is moved. Throughout the practice, a person builds strength, flexibility, and mental focus with the final result being a release of tension.
Heavenly Yoga is a way to help attain equilibrium of body, mind, and spirit. Through the regular practice of Heavenly Yoga, this balance is accessible anytime, anywhere for anyone!
Yoga literally means union of mind and body. It's the only exercise where you constantly improve, even if you are 90 years old. Heavenly Yoga keeps you young and healthy.
The flow and style of Heavenly Yoga creates an environment where all levels and abilities can practice and succeed individually. Heavenly Yoga emphasizes the breath as the foundation to connect the mind and the body.
Expect to sweat and experience profound changes in your body as well as a quieter, more peaceful state of mind. Sculpt, heal and transform your body with Heavenly Yoga!