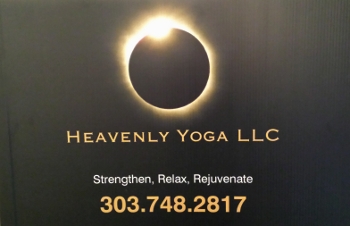 What is Yoga?
Yoga is a deeply personal and experiential inquiry into our own hearts, minds and lives.
Yoga is a 5,000-year-old wisdom tradition. Yoga means union – the union of body, mind, and soul. Yoga helps us to develop sensitivity to our present condition and offers clear methods that work across the entire spectrum of human experience.
These methods include: Breathing (Pranayama), Asanas (Poses) and Meditation!
At Heavenly Yoga in Morrison you are entering a very unique Yoga Boutique! Small class sizes will give you individual attention, excellent yoga alignment suggestions and fun and laughter to expand your own yoga horizon! Always encouraging you to attend workshops and retreats to learn more about the 8 limbs of Yoga.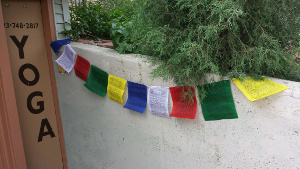 Phone: 303.748.2817
E-Mail: Click to email!
---
---
Heavenly Yoga's Spring Events!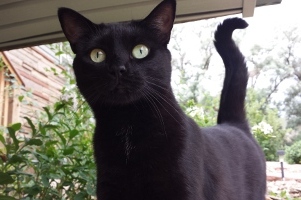 Thursday, May 11th - Yin Yoga
On Thursday we will rejuvenate with Peace a Yin Yoga class. Yin Yoga is also known as passive yoga practice. It involves variations of seated and supine poses typically held for 2+ minutes or longer. An amazing peaceful yoga practice, very restorative and for all ages.
---
Tuesday, May 16th - Yoga & Meditation
Join us @ 5:15pm to experience Paradise and afterwards we will sit together on yoga bolsters and meditate & still our monkey mind for 30 minutes, at least we will try ~
---
Saturday, May 27th - Hiking & Yoga
Hike with us @ 8:30am - 3 Miles the Mt. Falcon loop...wich takes 1.5 hours, enough time to relax before the @ 10:30am Bliss /Vinyasa Flow Yoga class. For the hike, bring hiking poles, water and sneakers. We leave on time. If weather permits, we will do the yoga class outside on the deck!
---
Thursday, June 1st - Yoga & Movie Night
At 5:15pm we will rejuvenate with Joy (easy Hatha Yoga class). Afterwards bring a dish & libations to share, as we sit together and watch a movie (TBD). If the weather is nice, we will watch the movie outside on the deck. Bring a jacket!
---
Saturday, June 17th - 54 Sun Salutations & Bloody Marys
At 10:30am on the deck (if weather permits) we will celebrate the change into Summer (Wednesday, June 21st is the official day) with 54 Sun Salutations (1/2 of 108 - the magic number in yoga) and a long savasana afterwards. We will celebrate with Bloody Mary's afterwards - virgin and non virgin versions.
---
Saturday, June 24th - Yoga & Tubing
Enjoy a fun Bliss /Vinyasa Flow Yoga class @ 10:30am. Bring your inflatable water tube and we will enjoy the afternoon in the South Platte River floating down... Please RSVP for this event, as we need to find out shuttles to and from the take in point. Bring water, snacks a paddle and wear Sunscreen.
---
---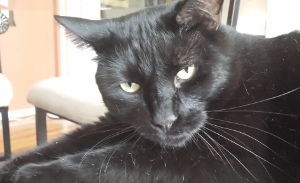 ---
Good Yoga Advice & Philosophy
Niyamas are Observances - practice Tapas / the willingness to do whatever it takes to attain a necessary goal, Niyama (3). The word Tapas comes from the Sanskrit verb 'tap' which means to burn. Tapas is about austerity (meaning renouncing all forms of self-indulgence and practicing frugality), sacrifice and discipline and it's defined as 'heat' or 'fire'. When we describe somebody who is working very hard at something, we say they have the 'fire in the belly'. The fire that is created through yoga practice destroys pollution of one's consciousness and leads to the control of body and senses. In order to affect change on on any level, weather to lose weight, change jobs, achieve splits or attain enlightenment, we must constantly commit to tapas. How often do we really focus 100% on something? By practicing with 'Tapas', we change our intensity level to affect positive change. Where there is a will - there is a way! Life is a GIFT and tapas is stirred by the desire to make the most of it. Love yourself and your life exactly as it IS. Move with more and more presence and consistency. Be vigilant that your thoughts, actions and speech are rooted in love.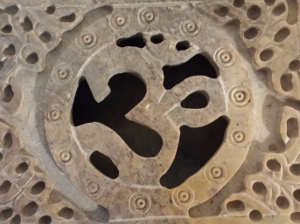 ---
---
Heavenly Yoga for YOU!
Heavenly Yoga's Slogan
Strengthen, Relax, Rejuvenate! "Why Not?"
Heavenly Yoga's Description
Heavenly Yoga classes are designed to create a strong body & healthy mind!
Heavenly Yoga's Mission Statement:
Our mission is to create an intimate and sacred setting for people to grow in their physical and spiritual yoga practice. All levels and abilities are welcome. Heavenly Yoga emphasizes the breath as the foundation to connect body, mind and spirit. We will make you sweat, sculpt, heal and transform yourself.
Heavenly Yoga's Vision Statment:
Heavenly Yoga's vision is to offer yoga's philosophy through classes, events and retreats around the world. We believe the health of a community is dependent on the health of all of its members. The sensitivity we develop on our yoga mats effects everybody around us. Slowly yogi by yogini we can shift the direction the world is taking. This includes the gifts of peace, harmony, laughter, and love. The Buddah said: "To keep your body in good health is a duty - otherwise we shall not be able to keep our minds strong and clear."
Phone: 303.748.2817
E-Mail: petralikesyoga@gmail.com
Testimonials: Please send to petralikesyoga@gmail.com I will be forever grateful for your review.
Schedule: Heavenly Yoga's Schedule
Yoga Website: Heavenly Yoga "Namaste - the spirit in me, greets the spirit in you and we are all ONE!"
Retreat Website: FUNtasticretreats "In the end we only regret the chances that we didn't take!"
---
2015 Spotlight in the Mantra Magazine Yeah!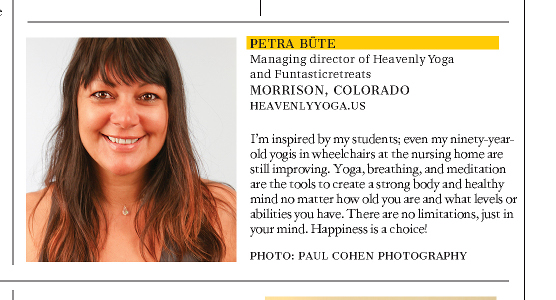 ---
---

---
---