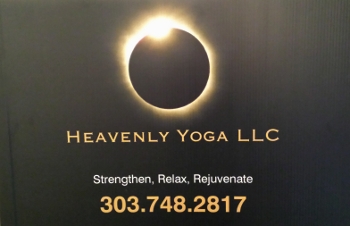 What is Yoga?
Yoga is a deeply personal and experiential inquiry into our own hearts, minds and lives.
Yoga is a 5,000-year-old wisdom tradition. Yoga means union – the union of body, mind, and soul. Yoga helps us to develop sensitivity to our present condition and offers clear methods that work across the entire spectrum of human experience.
These methods include: Breathing (Pranayama), Asanas (Poses) and Meditation!
At Heavenly Yoga in Morrison you are entering a very unique Yoga Boutique! Small class sizes will give you individual attention, excellent yoga alignment suggestions and fun and laughter to expand your own yoga horizon! Always encouraging you to attend workshops and retreats to learn more about the 8 limbs of Yoga.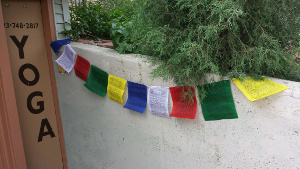 Phone: 303.748.2817
E-Mail: Click to email!
---
---
We all should be happy to be alive & kicking! Every day, every moment can be extraordinary if we choose to look at them that way. Than your whole life will be a miracle. So was our Yoga Retreat to Guatemala - just an amazing journey through the Chakras, but also a wonderful place to do yoga and relax and see the amazing Mayan ruins of Tikal.
If you want to do a Yoga/Adventure Retreat - join us for Iceland in October! Only 4 spots left. Airfares have been going up but you can still get your round trip nonstop ticket on Icelandair for under $600 from Denver. This trip combines relaxation classes with visits to hot springs, evening excursions to see the Northern Lights (2016 is one of the best years for sightings), and a private group bus tour around the entire country. This is a small group tour with a maximum of 16 (we are 12 as of right now).
---
---
Heavenly Yoga's Spring Events!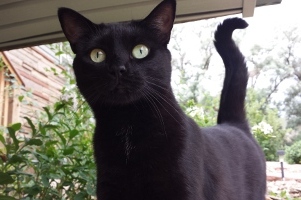 Thursday, May 26th - Yoga & Meditation
Please join us @ 5:15pm to experience Joy (easy Hatha Yoga class) and afterwards we will sit together on yoga bolsters and meditate & still our monkey mind for 30 minutes.
---
Saturday, June 4th - Yoga & Hiking
Hike with us @ 8:30am - 3 Miles the Mt. Falcon loop...wich takes 1.5 hours, enough time to relax before the @ 10:30am Bliss /Vinyasa Flow Yoga class. For the hike, bring hiking poles, water and sneakers. We leave on time.
---
Saturday, June 11th - Yoga & Biking
Join us @ 10:30am to experience Bliss /Vinyasa Flow Yoga class. Bring your road bike, we start @ 12:30pm to paddle the Chatfield loop (35 Miles round-trip), around 3+ hours and we will sit afterwards together on the deck with a cold drink.
---
Tuesday, June 14th - Yoga & Jokes
Please join us @ 5:15pm to experience Paradise (26 poses) and afterwards we will get together and tell Jokes. So bring your 5 favorite Jokes and libations to share.
---
---
FUNtasticretreats Yoga Trips Around the World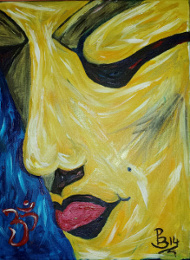 Iceland Yoga & Adventure Trip - October 12th to 23rd 2016
FIRE and ICE Iceland Yoga, Meditation & Adventure Retreat plus a small group tour of the entire country of Iceland, Oct 12- 23, 2016. 11 nights (first night on flight to Iceland non stop from DEN to KEF), 11 days. Sign up by April 15 to get the low Early Bird price of $2500 for the retreat and tour. Airfare is going up (now $645 on Icelandair). We have a maximum number of 12 participants for this trip and are already half filled. Please contact us about a special airfare rate of $512 on the non stop flights on Icelandair as this low fare can disappear at any time. Call Petra at 303-748-2817 or email to fun@funtasticretreats.com to lock in the best price for the retreat and the airfare.
---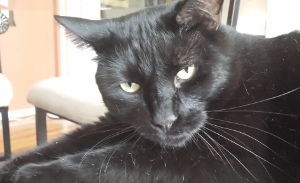 ---
Good Yoga Advice & Philosophy
A few things every student should know...As a yoga teacher I'm not checking you out to see how flexible you are (or aren't), I just want to make sure you're doing a pose safely and comfortably. I don't like when you push yourself too hard and you struggle in pain. Also, always ask questions or for assistance. I don't care if you pass gas. With certain poses tooting can happen. Why? Because it's probably happened to me too. I'm NOT grossed out by your sweat. I like it hot & humid. I also want you to speak up if an assist hurts or makes you uncomfortable. It's your body and you know your limits. But don't come to class to "sweat out your sick". If you're congested with a cold, a little exercise can do you some good. Heat can help loosen mucus, and moving the body relieves body aches. But you want to be careful not to pass along your germs to others, so sweating out your sickness in a packed yoga class with your snotty tissues collecting around your mat is not the best idea. Feeling under the weather is the perfect time to do a home practice, and you can hit the studio once you're feeling better. Bring your own yoga mat to class. To see improvement in your yoga journey, practice at least twice a week. I don't mind if you take classes from another instructor. Every teacher offers students something different, and depending on your mood and your needs. Get to class a little early and don't leave until class is over. Make sure to have time for Savasana (best part to reward yourself working so hard). We all have tight schedules and obligations to work and family, so the occasional late entry to class or early skip-out is OK, just don't make it a habit. Show yourself, your fellow students, and your teacher respect by being physically present for the entire class. Namaste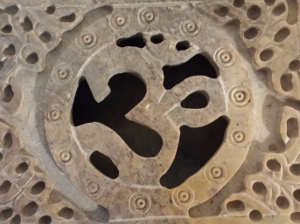 ---
---
Heavenly Yoga for YOU!
Heavenly Yoga's Slogan
Strengthen, Relax, Rejuvenate! "Why Not?"
Heavenly Yoga's Description
Heavenly Yoga classes are designed to create a strong body & healthy mind!
Heavenly Yoga's Mission Statement:
Our mission is to create an intimate and sacred setting for people to grow in their physical and spiritual yoga practice. All levels and abilities are welcome. Heavenly Yoga emphasizes the breath as the foundation to connect body, mind and spirit. We will make you sweat, sculpt, heal and transform yourself.
Heavenly Yoga's Vision Statment:
Heavenly Yoga's vision is to offer yoga's philosophy through classes, events and retreats around the world. We believe the health of a community is dependent on the health of all of its members. The sensitivity we develop on our yoga mats effects everybody around us. Slowly yogi by yogini we can shift the direction the world is taking. This includes the gifts of peace, harmony, laughter, and love. The Buddah said: "To keep your body in good health is a duty - otherwise we shall not be able to keep our minds strong and clear."
Phone: 303.748.2817
E-Mail: petralikesyoga@gmail.com
Testimonials: Please send to petralikesyoga@gmail.com I will be forever grateful for your review.
Schedule: Heavenly Yoga's Schedule
Yoga Website: Heavenly Yoga "Namaste - the spirit in me, greets the spirit in you and we are all ONE!"
Retreat Website: FUNtasticretreats "In the end we only regret the chances that we didn't take!"
---
2015 Spotlight in the Mantra Magazine Yeah!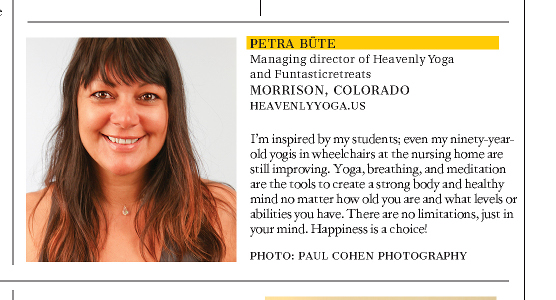 ---
---

---
---